If something has gone wrong and you need to restart the app on the tablet or you have been advised to do so by Roubler Support, please follow the below steps.
Steps to restart the clock app differ depending on the actual hardware used, but should follow a similar process to the below. There are 2 options when restarting your Roubler Clock:


Option 1:
Remove the tablet from the case.
Press the "Recents key" on the tablet (see below)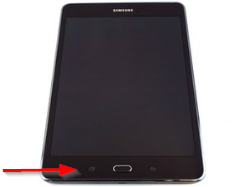 If your app has been "pinned" this may ask you for the tablet passcode (9870)
At this point you will have a view of all the apps that are currently running.
Swipe the Roubler Clock app to the right to close that application.
Open the list of applications on the tablet.
Restart the Roubler Clock.
Option 2:
Open your Roubler Clock App on your device
You may need to enter the passcode (9870)
Click 'Restart'