As an employee, you can edit your superannuation details by following the steps below.
Step 1. Log into your Employee Portal and click on your My Profile icon.
Step 2. Click the Financial & Payroll tab

Step 3. Click the Edit button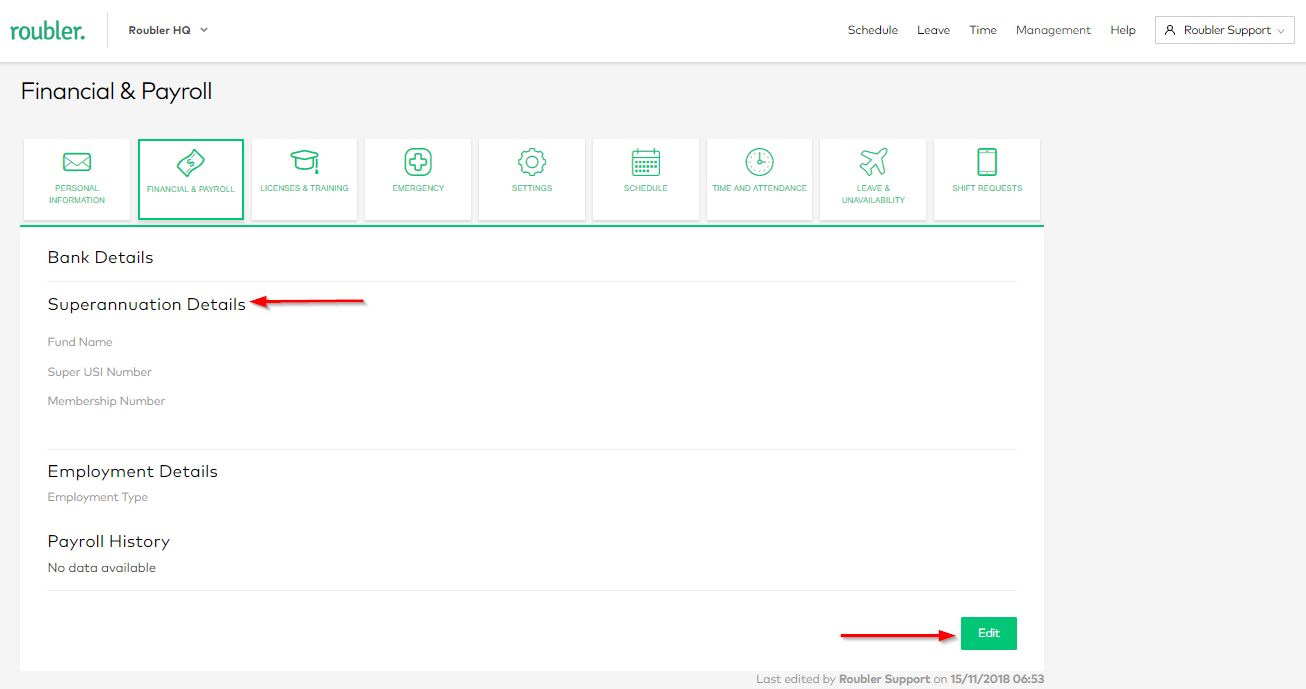 Step 4.
Option A. Under the Superannuation details (Super Type: Regulated)
Upon clicking the Edit button - A new field will appear: Super Type.
Select 'Regulated' as a Super Type
You will see three fields: Fund Name, Super USI Number, and Membership Number.

Fill out all the necessary details - Notice when you type in the Fund Name field, a dropdown list will appear:

Select your superannuation fund name from the dropdown list
Upon selection of superannuation - the Super USI Number field will be automatically filled out, check if that is correct then proceed on saving your changes by clicking the Save button.
Option B. Super Type: Self Managed
Upon clicking the Edit button - A new field will appear: Super Type.
Select 'Self Managed' as a Super Type
You will see seven fields:

1. Electronic Service Address (ESA) Number

2. Australian Business Number (ABN)

Fill out all the necessary details then proceed to save your changes by clicking the Save button