GO1 is the simplest way for businesses to find, book and deliver their corporate training. Roubler customers can design their own online training programs for free with GO1, and also have the option to upgrade to the premium version which includes the world's biggest eLearning library including everything from wellness training, to compliance training, to software training.
GO1 and Roubler are integrated, making it easy to incorporate training into the employee onboarding process and access training materials via a single login.
Set up GO1
To set up your GO1 account or upgrade to premium, please speak to your customer success manager.
Add training materials to GO1
Follow GO1 support documentation to add materials into GO1.
Staff will be able to access these materials via the learning academy button in Roubler or in the mobile app.

Set up employee onboarding with GO1
You can prompt employees to complete their eLearning modules as part of their onboarding process. You can also make these videos mandatory, and prevent a new employee from being rostered on unless they have completed the training.
Set up training modules in GO1
Prevent employees from being rostered on until they have completed their training (optional)

Click Company Settings > Onboard
Check the Onboard as unrosterable checkbox

What employees will see
When an employee logs in to Roubler for the first time, they will see a pop-up message reminding them to complete their training modules.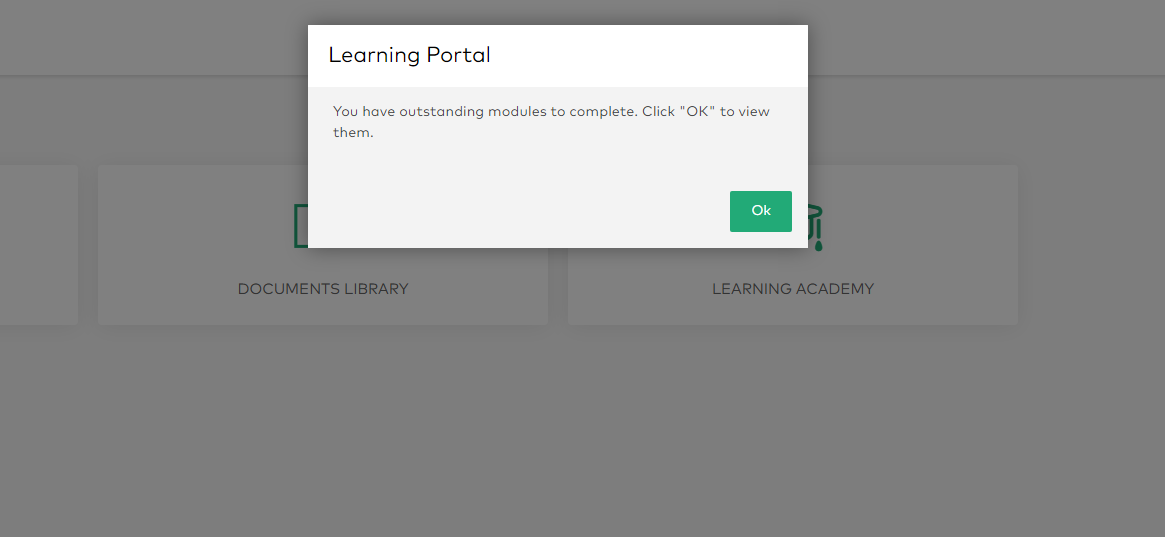 When they click "OK", their GO1 account is automatically created and they are redirected to the GO1 learning academy. Once this happens, they will automatically be set as "rosterable" in the system.
How do I view whether or not someone is rosterable?
If you have enabled the setting for "onboard as unrosterable", there are two ways to view whether an employee has completed their training and is rosterable.
Individual employees:

Employee Settings
"Display on Schedule". If marked "Yes", they are rosterable.


List view

In Management > Employees
View a list of rosterable employees by ticking the Rosterable checkbox. To check for unrosterable employees, simply untick the Rosterable checkbox.

Single sign on
Create an employee automatically using SSO (Single Sign On) and allowing them to access their GO1 learning academy by selecting "Log in with Roubler".