This feature lets your employees rate their shift as good, neutral, or bad upon clocking out via the mobile app.
How do I enable this feature?
By default, this feature will be switched on if you already have mobile clocking enabled.
If you have administrator level access or higher, go to Management > Settings > Mobile clocking.

Toggle the "enable shift enjoyment" to "Yes". In the "Frequency" section that appears, select how often you would like employees to see the shift rating popup in the mobile app.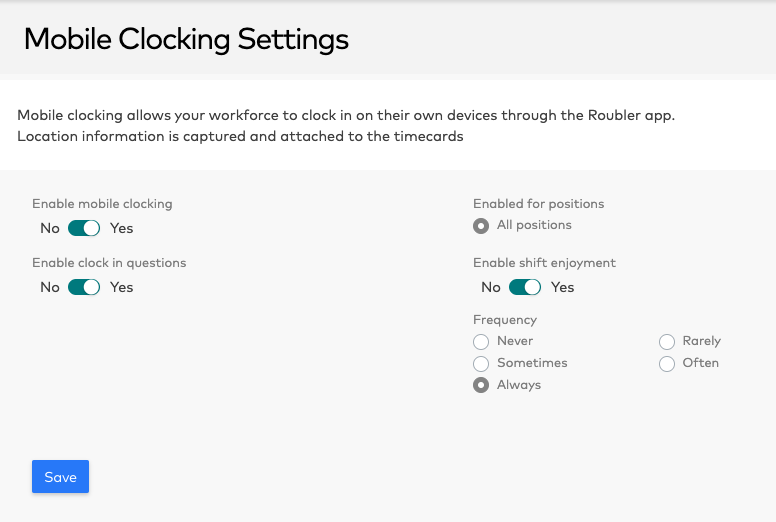 How do my employees access and use this feature?
Based on the frequency chosen in the settings, employees will have the option to rate their shift when they clock out via the mobile app.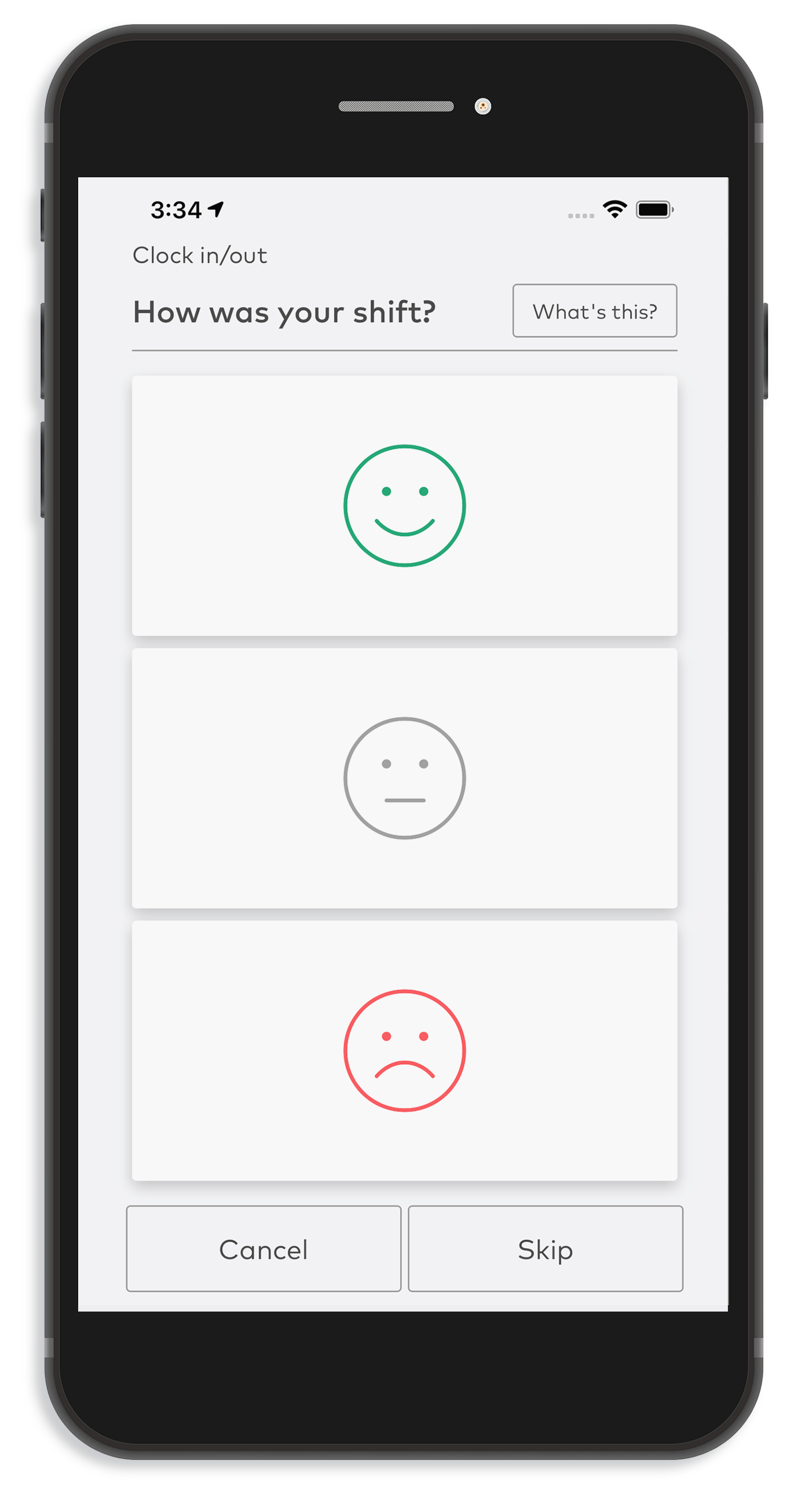 What else should I kno
w?
The purpose of this rating is to gather aggregate information on how people are feeling at their workplace. Employers will never be provided with individual responses, rather they will form part of wider trends that may help enact positive changes where necessary.

We will be releasing more mental health analytics that will help managers gauge staff satisfaction trends.
How do I learn more about this feature?
If you would like more info on this feature or need support, please contact your Customer Success Manager or email us at support@roubler.com.