As a manager, you can add new employees through onboarding or you can manually add them by going Management > Employees > +.
Before beginning the process please ensure you drop down to the location you are employing the new hire to.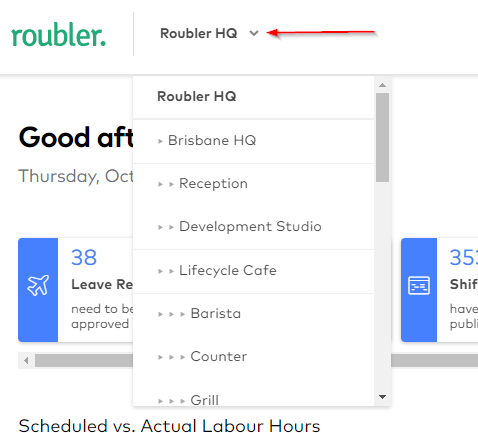 1. From your dashboard click Management > Employees > +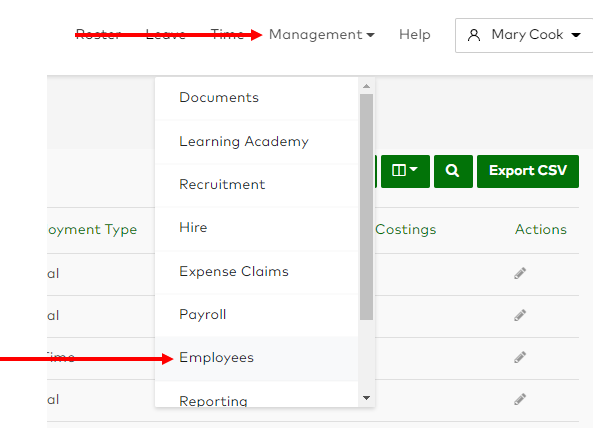 2. You will have a new screen pop up called "Add New Employee". Complete each field in the pop up. If you miss any fields, text will appear in red advising you of this. Please see below example.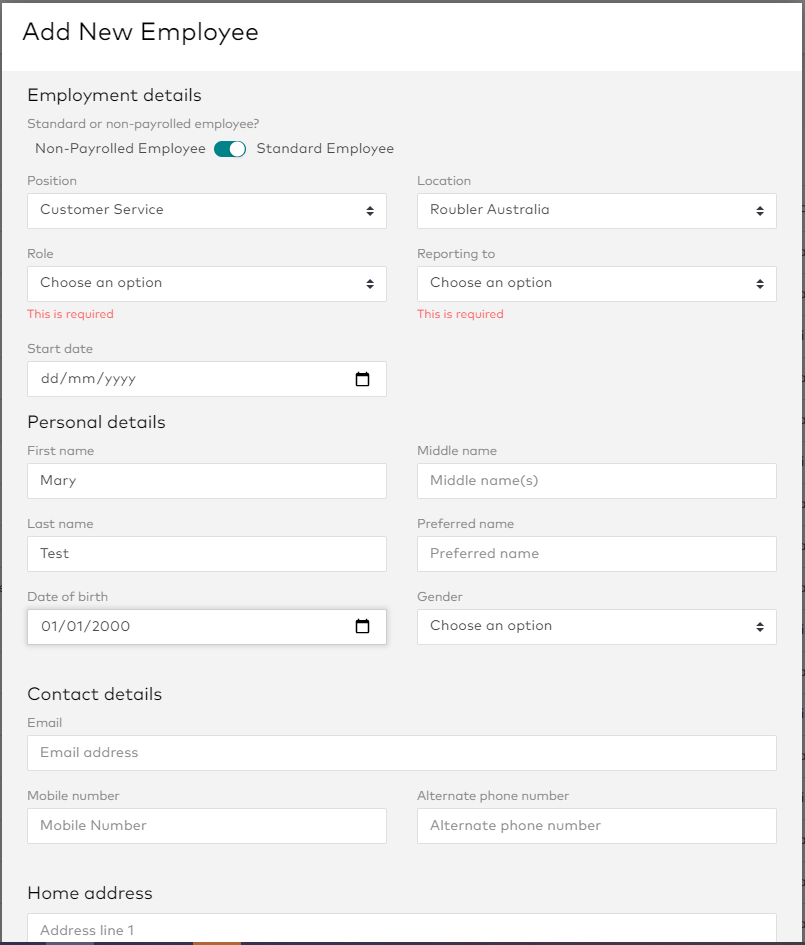 Please note the following when completing an onboarding invite:
If the Employee is to work on a Pay Level within an Award or an Enterprise Agreement, then be sure under Remuneration to to select Pay Classification and their correct pay level.
Initially set the Permission Group as 'Employee' (This can be changed once the employee attends their first day).
What happens next?
The employee will need to go to app.roubler.com.au via Chrome web browser. Click "Forgot password?" and enter their email address. An email will be sent to them with instructions on how to log in to their Roubler account.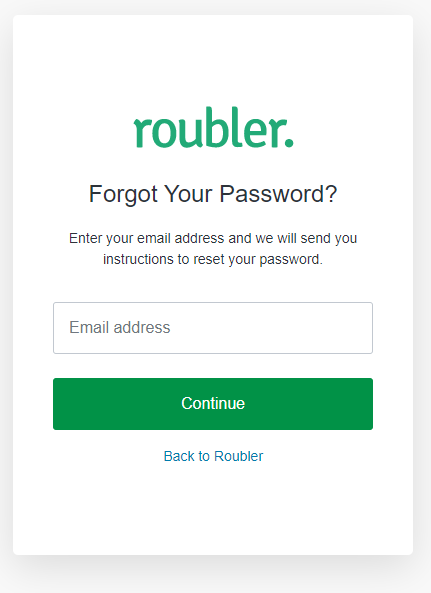 Once they are logged in, the employee must check that their details are correct and add their superannuation information.
If you require further assistance, please contact support@roubler.com.