Overview
We have displayed the net leave balances to have a clear view of employees' remaining leave. A table of each relevant leave type, with four columns to easily understand Total leave entitlement | Leave taken this leave year | Future approved leave (this leave year) | Net leave balance.
Furthermore, an"As of" button which allows users to select a date where those calculations apply is also added that defaults to the current day.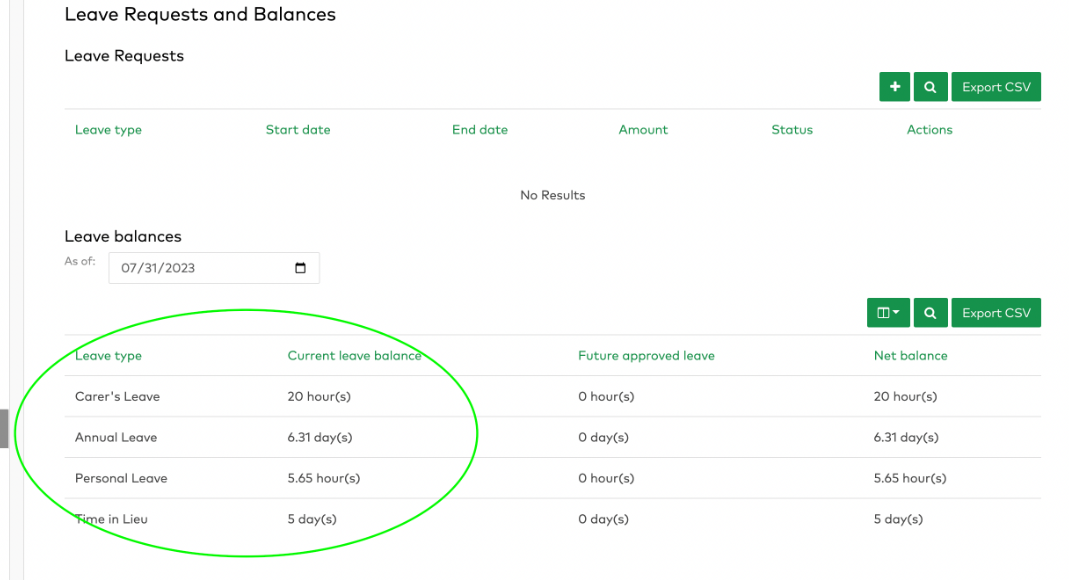 The leave balance value now displays up to 2 decimal points, Public Holiday still does not get deducted from leave balance and that the setup minimum leave balance applies.
Understanding each column value.
Current Leave Balance should display the leave balance from payroll service

The value will update after leave timesheet is payrolled and payrun is finalished

Future Leave Balance should display all future dated approved leave requests (except payrolled)

The value updates depending on how the accrual is set up in the payroll engine.



Net balance should display the difference of Current Leave Balance - Future Leave Balance
Note:
In Talenox, employee's leave balances are now correctly displayed in both Roubler and Talenox systems.