As an employer, you have an option to pay your staff according to the schedule so that clocking records doesn't affect how a person gets paid. Staff are paid exactly as per schedule in this case clocking entries are shown for information purposes only.
Activating Pay From Schedule
To activate 'Pay From Schedule' go to Settings > Company Settings. Under the Features section tick on "Pay according to rostered schedule" then save.

How to Pay from the Schedule
Go to Timesheet Management page you should see a "Pay from schedule" button on the top right of the page beside the + and export button.

Click the button then timesheets will be created for all employee with published shifts.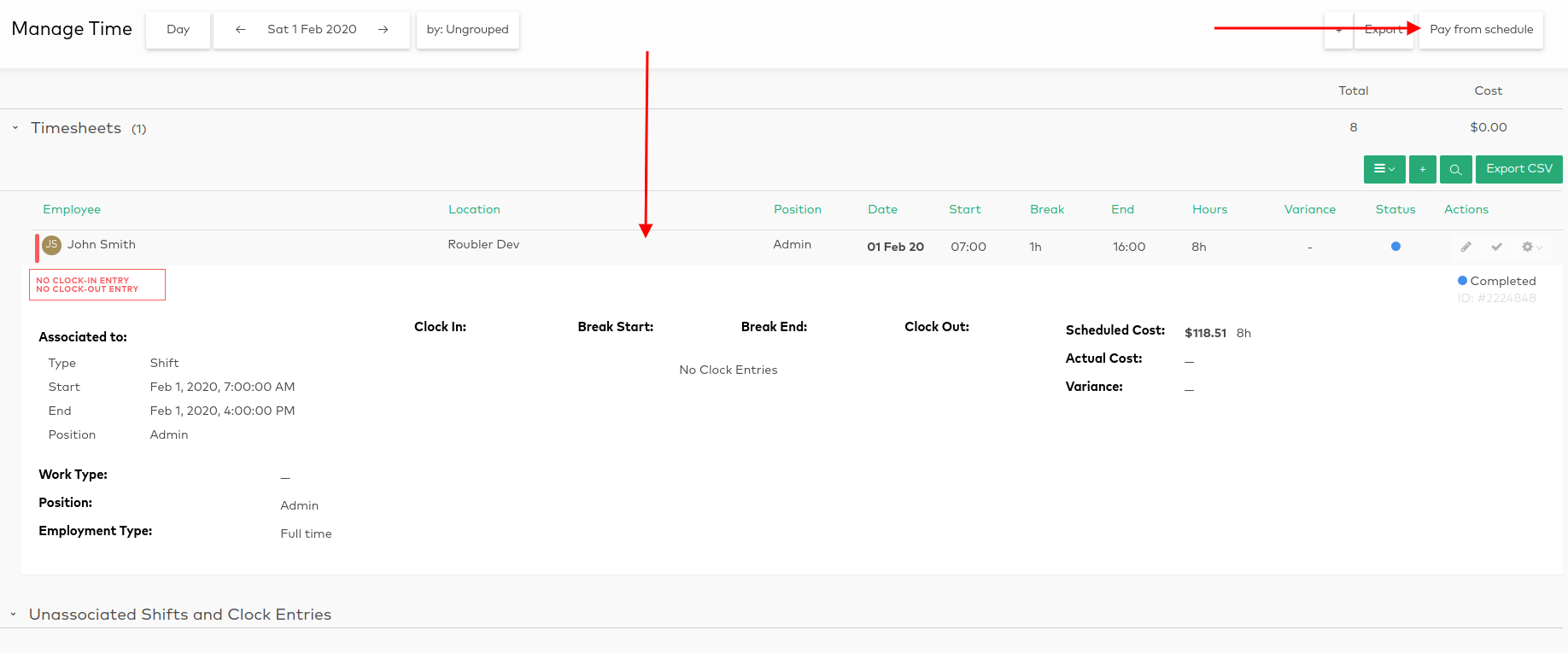 Important notes
Adding timesheets only adds based on the location switcher and the group that the user is in. Please see the example below. In this example setup, all employees with published shift on Roubler Dev (Location) within Feb 02 to Feb 08 will all have equivalent timesheet created.

In this, another example below published shift for Jonathan Link (Employee) on Roubler Dev (Location) on Feb 02 to Feb 08 (Date range) will all have timesheets created.