Improvement Overview:

The ability to request an expense claim for a specific location has been implemented, along with the inclusion of a mileage expense type that accurately calculates the corresponding amount.
As part of the expense request process, a Location field has been introduced to facilitate the selection of a specific location. This addition aims to enhance the organization and integrity of the expense records.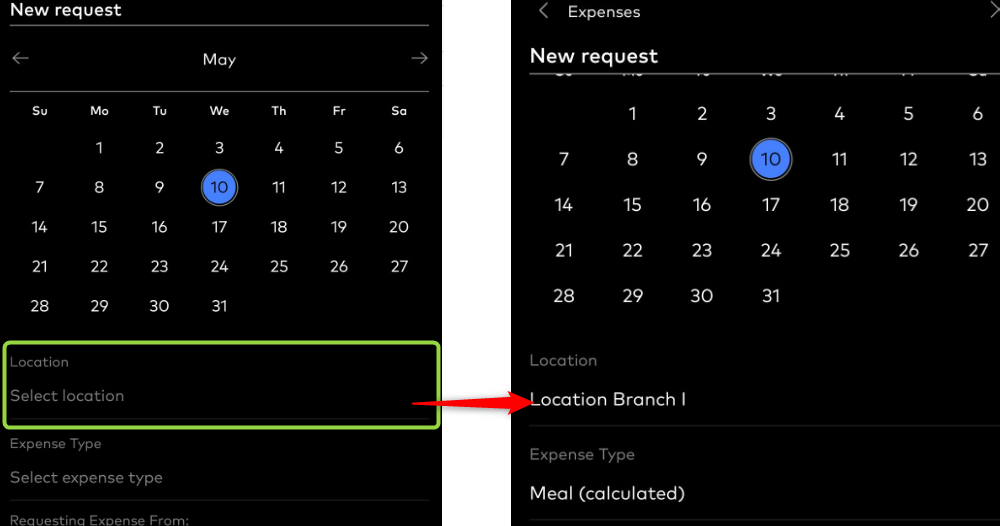 The Mileage Expense Type feature aims to streamline the process of calculating transportation expenses for employees. It is designed to specifically handle expenses related to mileage, for work-related purposes and are eligible for reimbursement based on the distance traveled.