As a Manager with access to the Manage Time screen, you have the ability to add notes to timesheets that have not yet been approved. To do so, follow the steps below:
1. From the summary view of the employees' timesheet, click on "Edit" (the pencil icon). The Edit window will open and provide the ability to make multiple changes to the employees timesheet. One of these c

2. In the window that opens, enter your note into the "Notes" field and click save.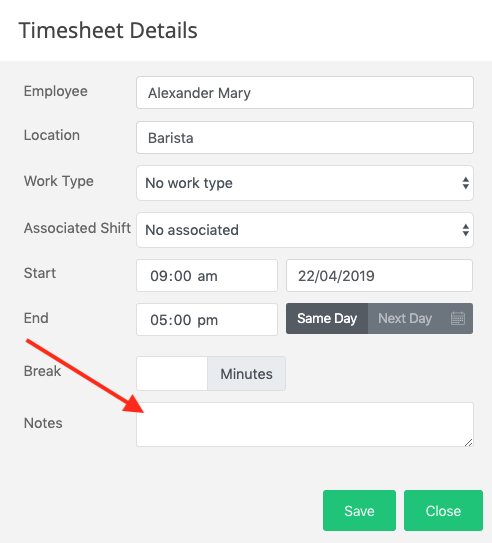 3. Once saved, the timesheet will display a little speech bubble icon near the employees' name.

4. To view the note, hover your mouse over the speech bubble.