As a manager you have the ability to add/edit/delete a leave type and or change the filter settings for each leave type by going to Management > Settings > Leave Type.
1. On the dashboard, click Management > Setting then click on the Leave Types tile.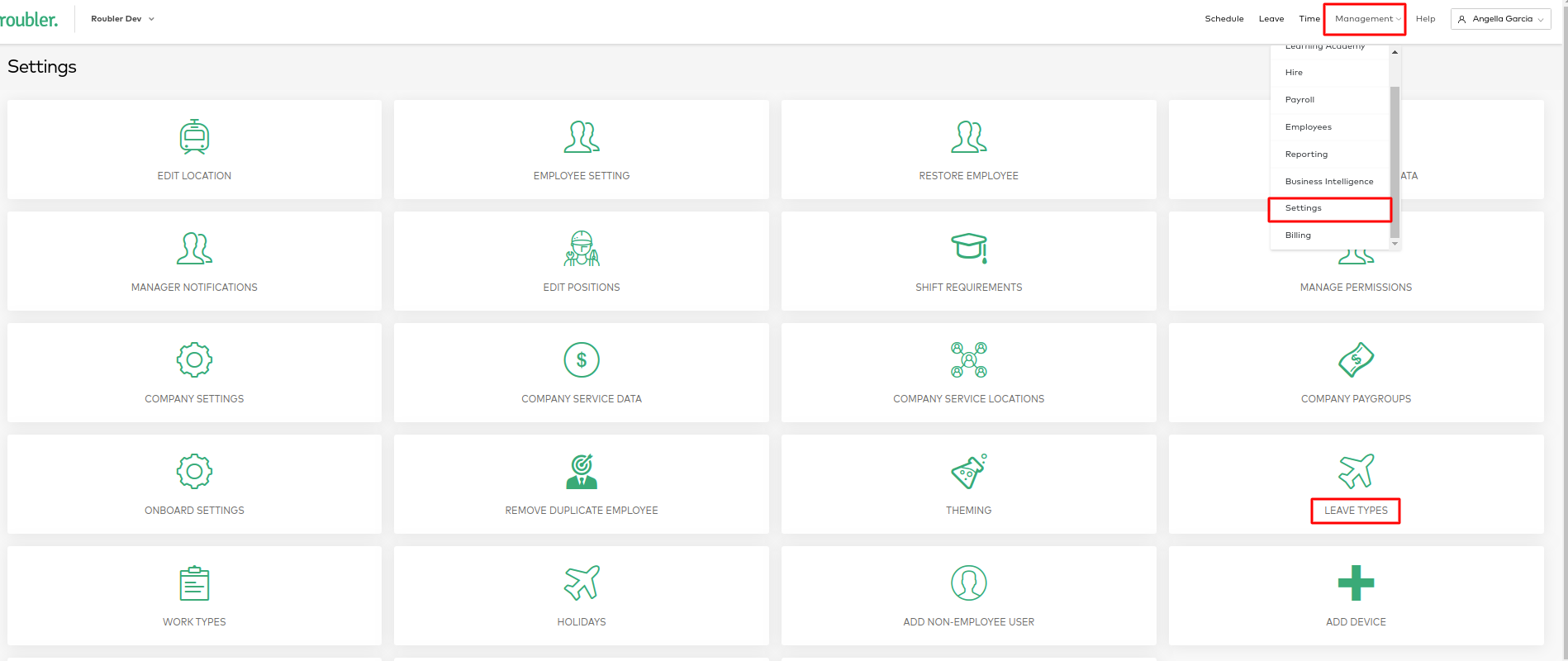 2. You should then be redirected to the Leave Types page.
To add a new leave type, click on the Add New button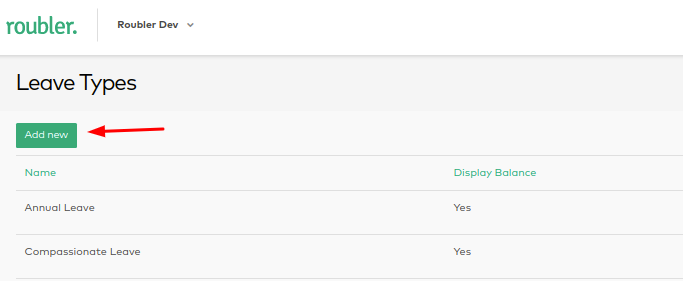 A modal will appear, fill out all the necessary details then click Save.

Leave Type name
Service Type (items are from the payroll engine)
Select filter:

Display Balance = When ticked, this should display the leave balance for that leave type and employees should be able to see their leave balance.
Available = When ticked, employee should be able to select the leave type from the Absence Type dropdown list.
Auto Approve = When ticked, leave should be auto approved when filed and will not be subjected to any manager's approval.

Create Timesheet = When ticked, leave should have timesheet when filed based on employee's shift pattern or company's default shift pattern.