This feature allows employees to access nominated employee benefits from the mobile app.
How does this feature work?
Once enabled, this feature gives your employees easy access to your company's employees benefits program.
Employees can now see a tile labelled "Benefits" on the home screen of the mobile app. Tapping on this tile will open the relevant employee benefits page with further information from the benefits provider in that region.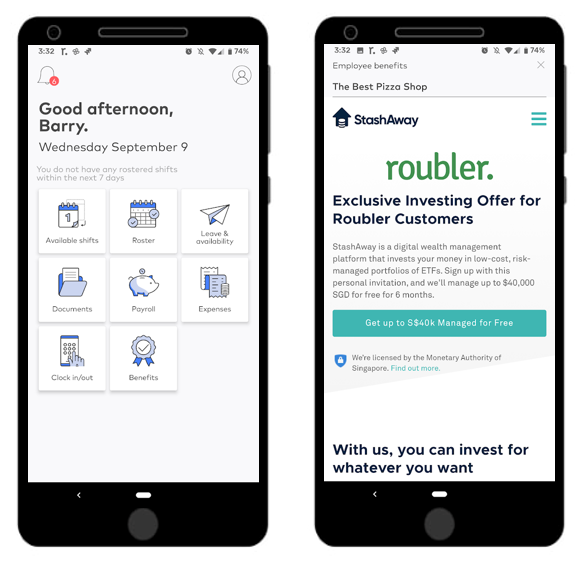 What else should I know?
Employees accessing the benefits feature will be redirected to a local 3rd party URL. No personal data will be sent from the Roubler system to the third party web page.

If your business has a specific benefits package for employees and would like to include it in the Roubler app, you can contact your Customer Success Manager to discuss further.

Employees will need version 4.4 or later of the Roubler app to access this feature.
How do I learn more about this feature?
If you have questions or need support, please contact your Customer Success Manager or email us at support@roubler.com.