Management > Settings > Company Settings > Integration URLs
Permissions: Manager with Payroll
The purpose of this function is to limit access to timesheets and payrates of employees in payruns based on the users location access.
Currently users with payroll access can access any employees payroll and time sheet details within the pay run. This enhancement will now limit visibility of payroll and timesheets details of employees from a location to users with payroll permissions and from that certain location.
This is managed via the employees profile in the Location Access tab.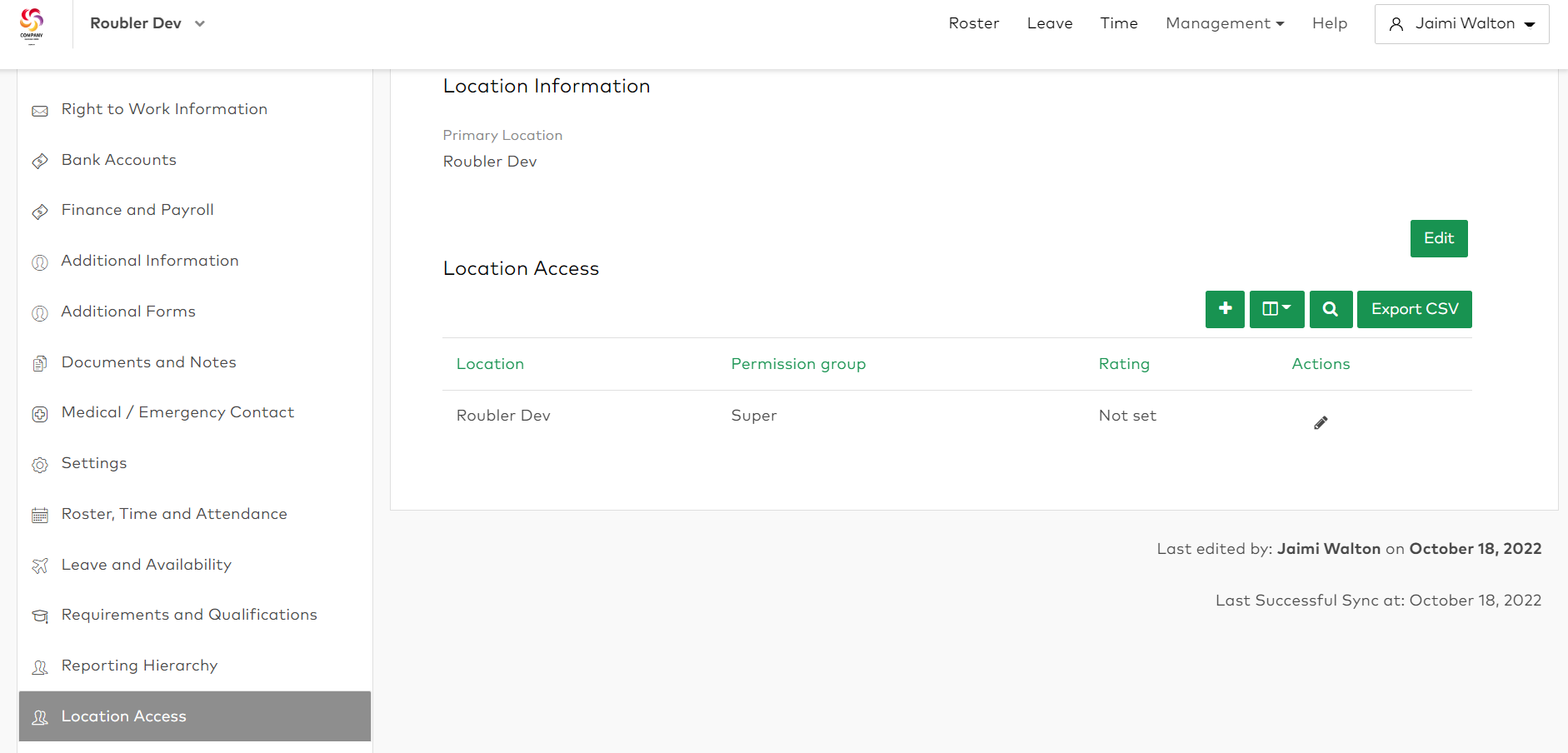 Edit and update the permission and location access for this employee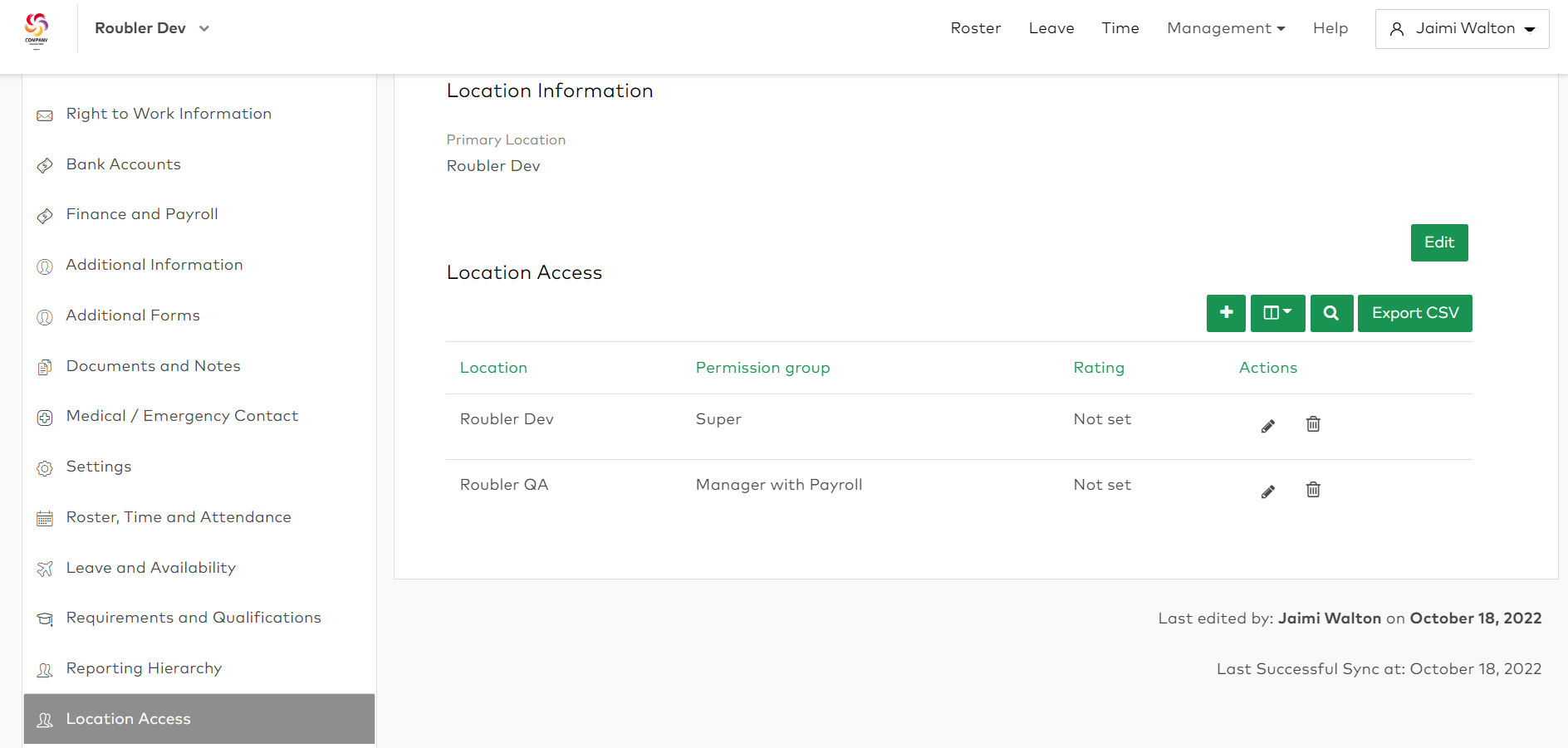 Now, when this employee navigates to Management>Payroll> Pay Runs and opens a pay run, they will only see data relevant for the location they have access to.