Export file in Roubler:
After finalizing a pay run.
Export the file by navigating to "Export Summaries"

Import timesheets to Simplepay
Navigating to the Employees tab> Bulk Actions> Clockin System Import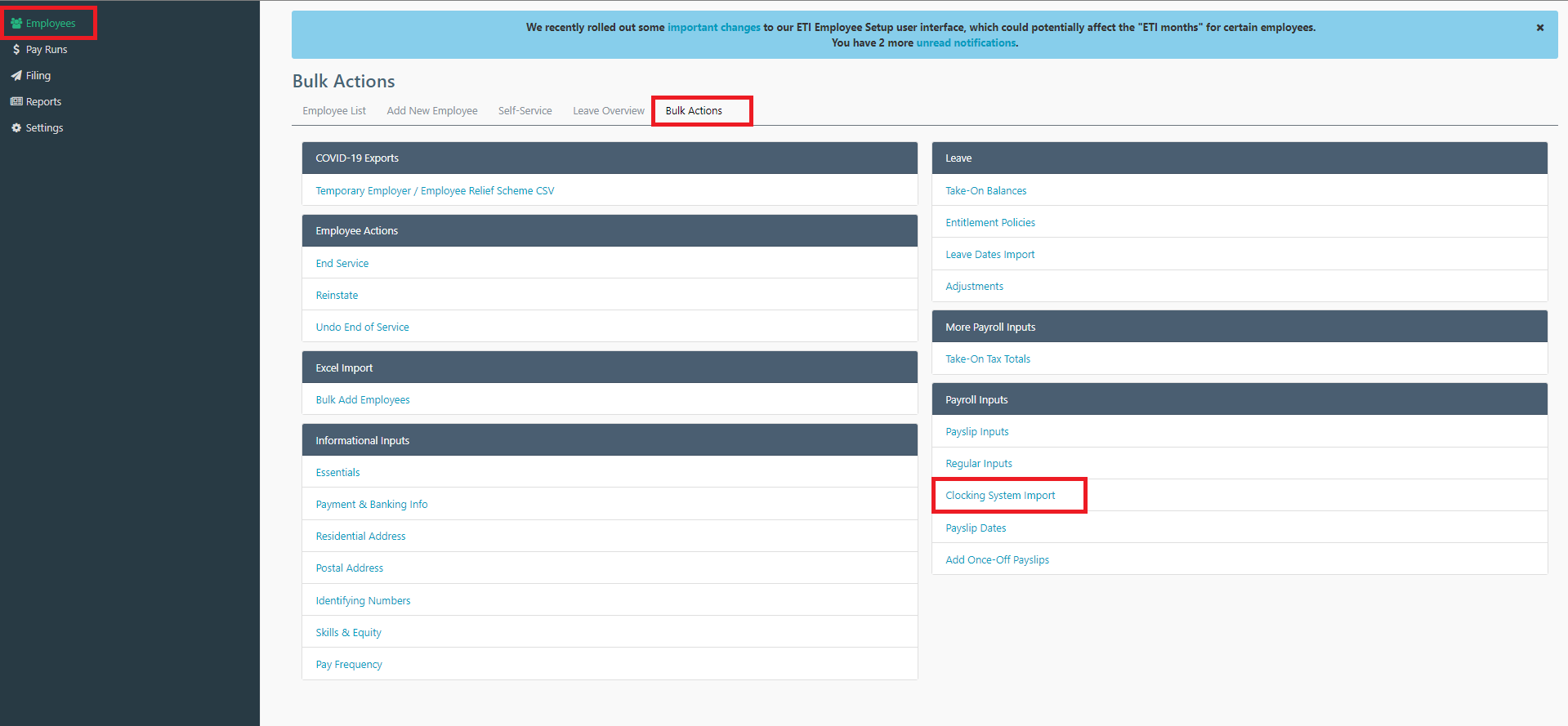 Select the "Roubler" file format.
Select the correct pay frequency and that you want to import timesheets.
Upload your pay run file that you exported from Roubler.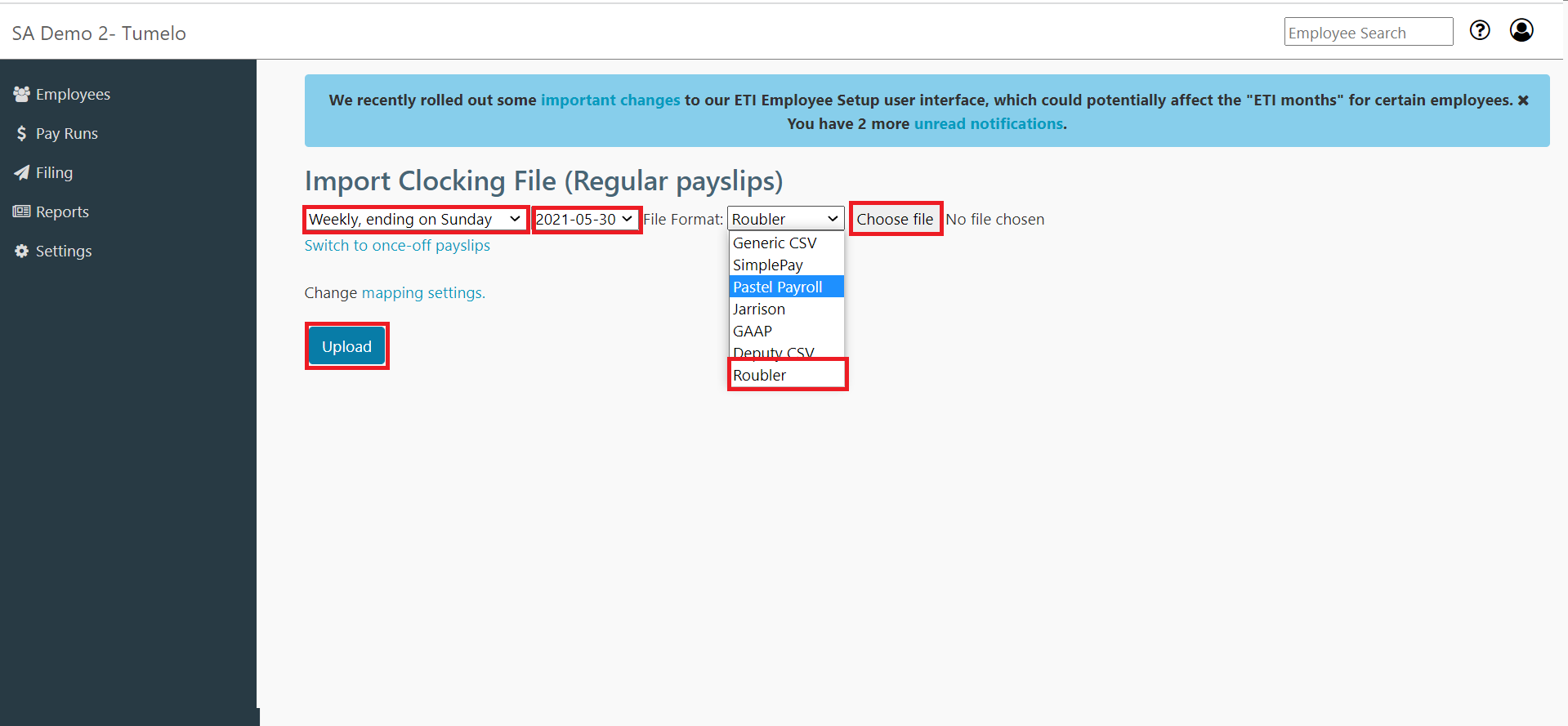 ** Make sure all your fields are mapped correctly. (Please see article below from Simplepay to assist)
https://www.simplepay.co.za/help/time-and-attendance/notes-on-clocking-import-mappings
Select the Pay type and map it with the quantity field.

Once the mapping is done correctly, there will be a graph of the timesheets that are being imported to simplepay.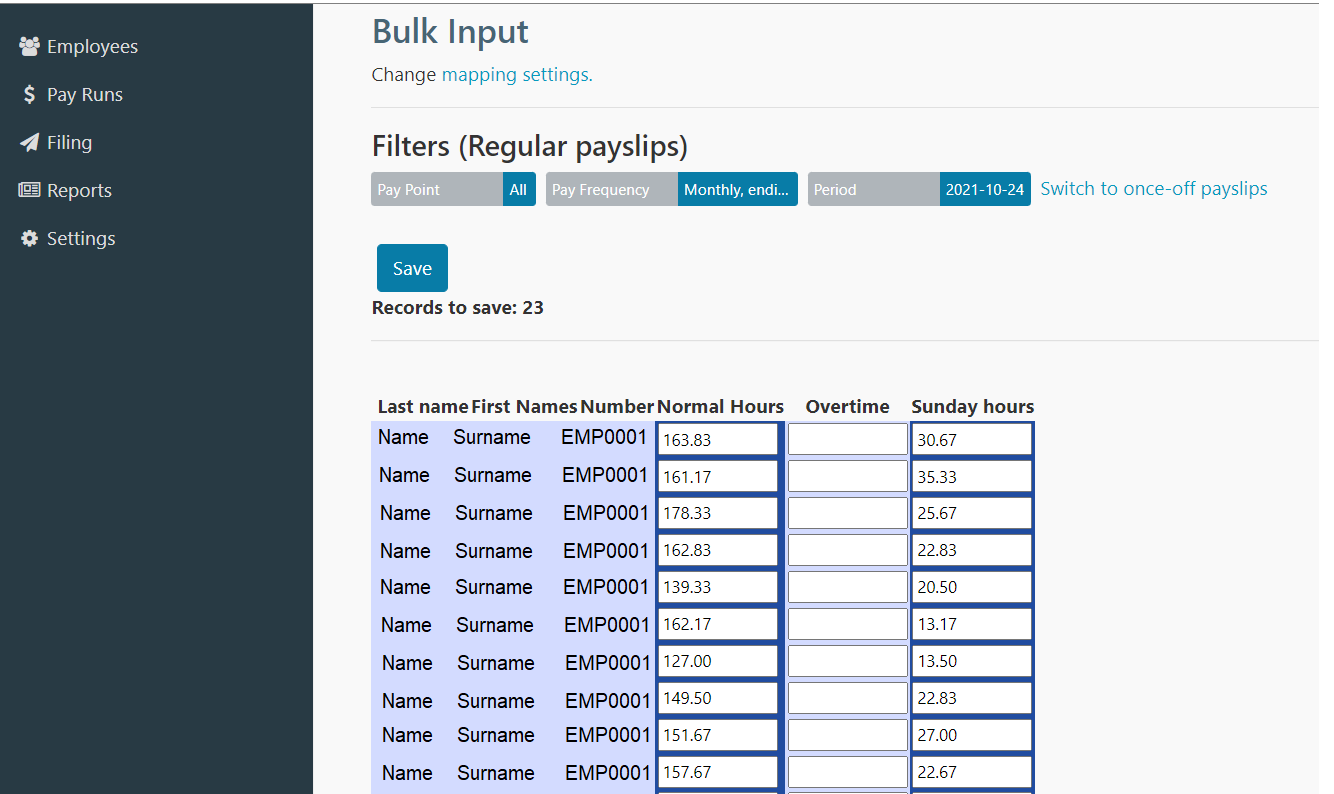 After reviewing the table, save the data to pull through to the payslip/employee's profile.