This feature allows you to give employees the ability to accept or decline temporary variations to their standard hours via the Roubler mobile app.
How does this feature work?
This feature works by prompting your employees to accept or decline a shift in the app whenever a temporary variation to their standard hours has been created by managers.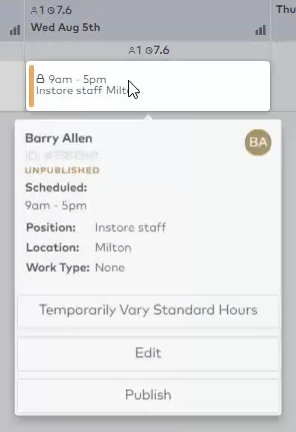 How do my employees access and use this feature?
When a variation to an employee's shift occurs, they will immediately receive an app push notification.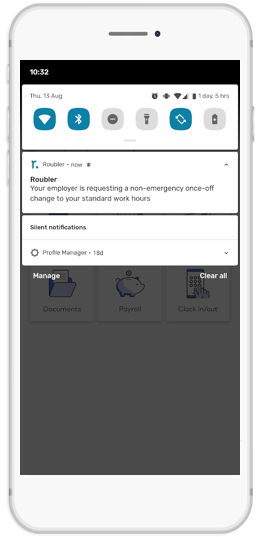 Tapping on the notification will redirect the employee to the shift requests section of the app, which shows the status of their recent shifts (e.g. pending, accepted or declined). Another way to access shift requests is via the employee profile section in the app.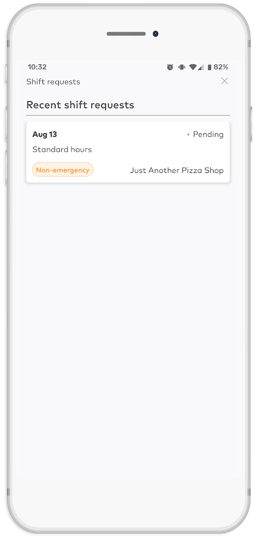 By tapping on any recent shift request tile, the employee can view more details and choose to accept or decline that shift. Once accepted, the shift will appear as accepted in the schedule.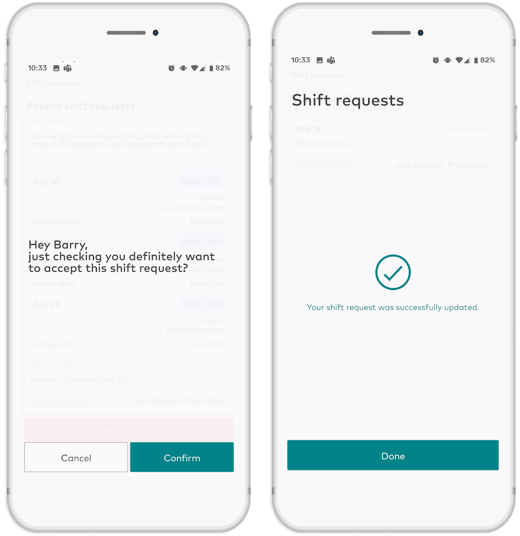 How can I enable this feature?
This feature is automatically enabled when the "Allow publish of out of pattern shifts" setting is enabled. You can find this under Settings > Company Settings > Work flows. To learn more about this, read this article.
What else should I know?
The mobile app only shows recent shift requests. The web portal can display the full history of shift requests.
How do I learn more about this feature?
This is everything you need to know about shift requests via the mobile app. To learn more about requesting approval from employees to work outside their standard hours, read this article.
If you would like more info on this feature or need support, please contact your Customer Success Manager or email us at support@roubler.com.