This feature lets your employees take a photo of themselves when clocking in directly from the mobile app.
This feature has been created to help businesses provide their employees with better health and safety measures when clocking in for their shift. This feature can also be used to take a picture of the employee at a client site or location to prove they were present.
How does this feature work?
The usual Roubler on-site clocking options are via tablet kiosk or employee mobile app. This new feature is an add-on function to the mobile clocking feature that was introduced in 2020.
If you have mobile clocking photos enabled, it means that your employees will be required to take a photo of themselves using their mobile phone as they clock in for a new shift. The photo taken will then be stored against their timesheet record for that shift, which can be reviewed by managers.
How do my employees find and use this feature?
In the Roubler mobile app, tap on the "Clock in/out" tile.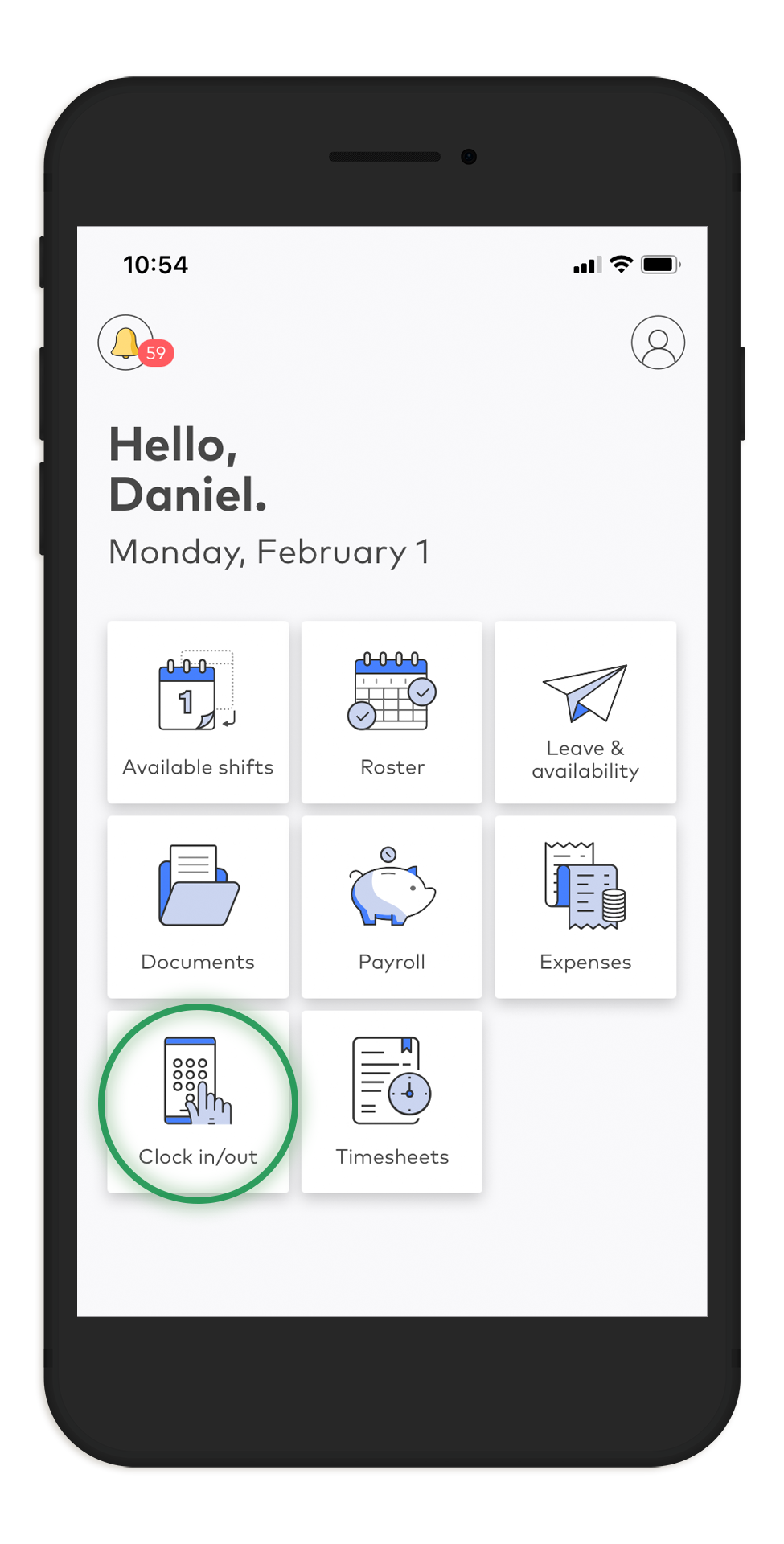 Select "Clock in" to start a new shift.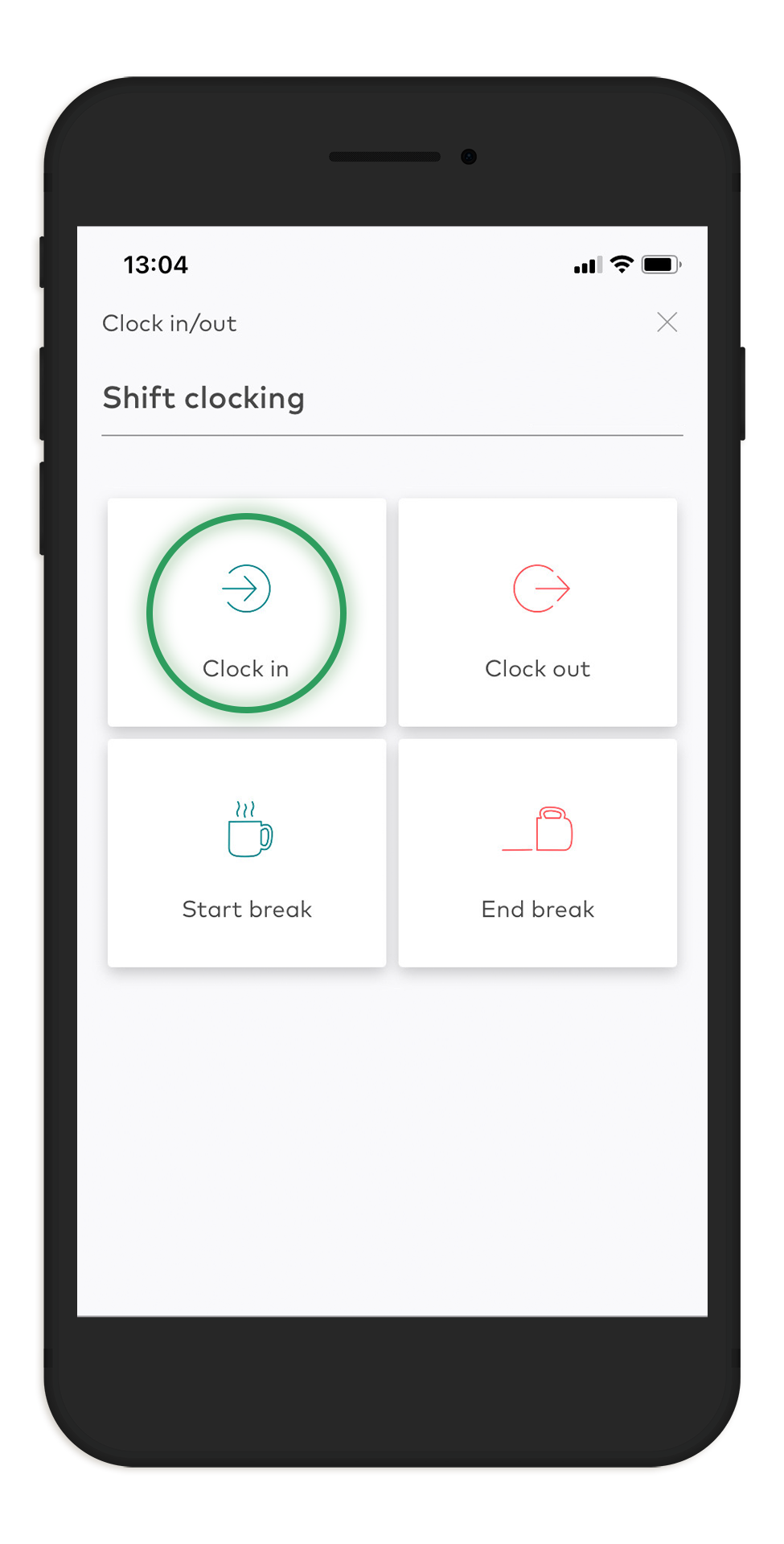 In the popups that appear, allow the Roubler app to access the device's location and camera.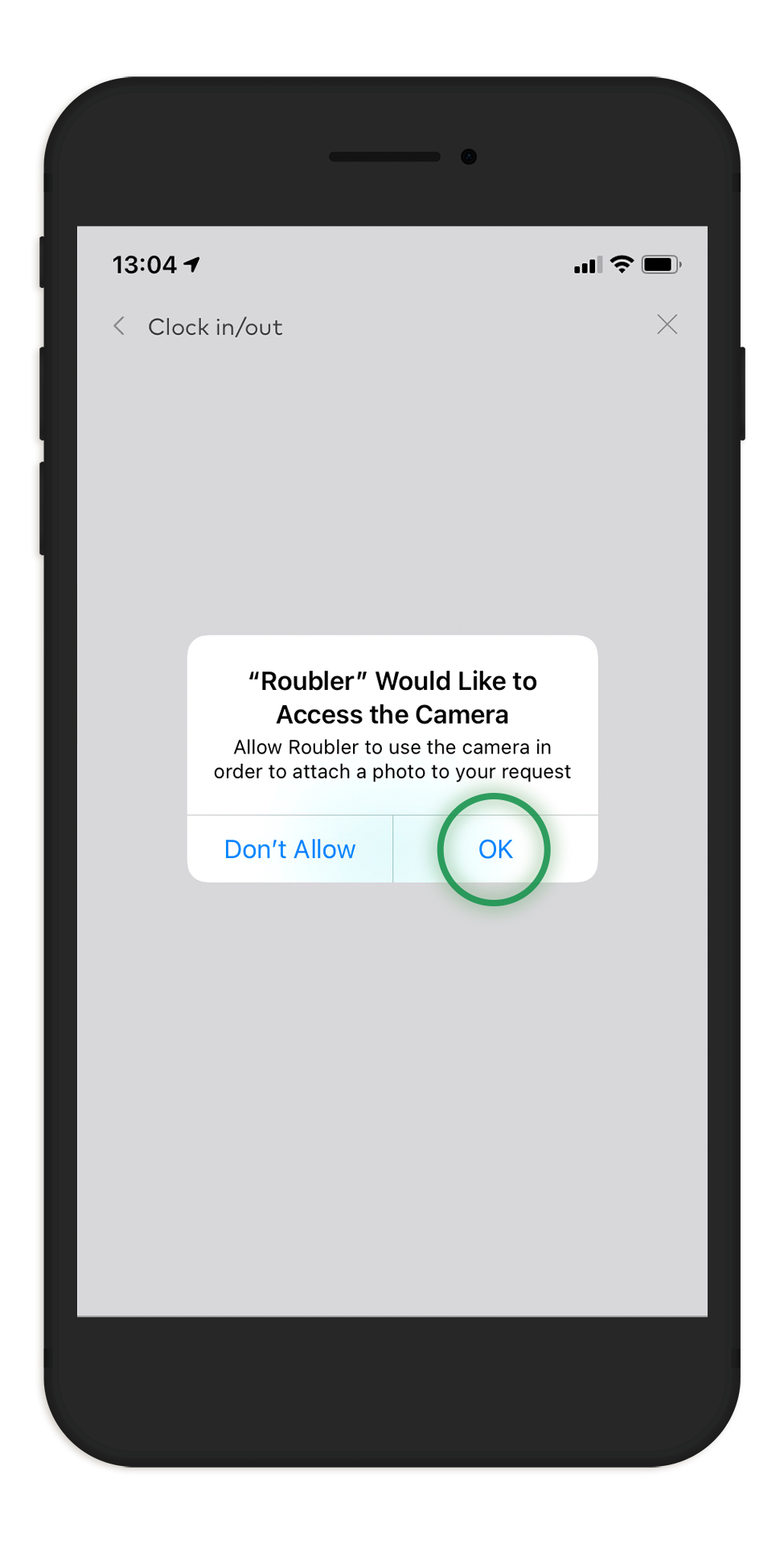 Once the front-facing camera automatically initiates, capture a photo using the "Take photo" button.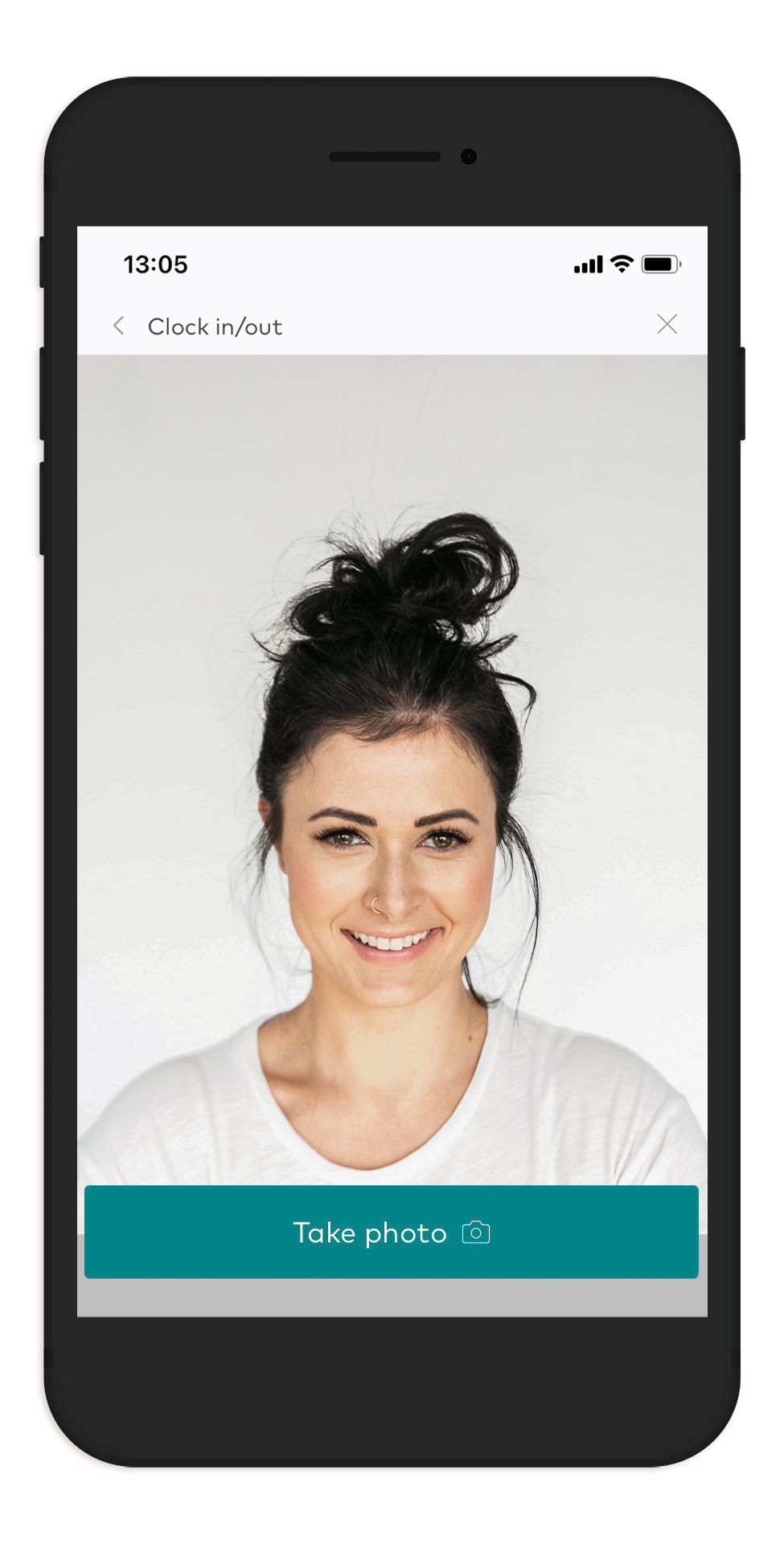 A confirmation of the clock in session will display to confirm the action.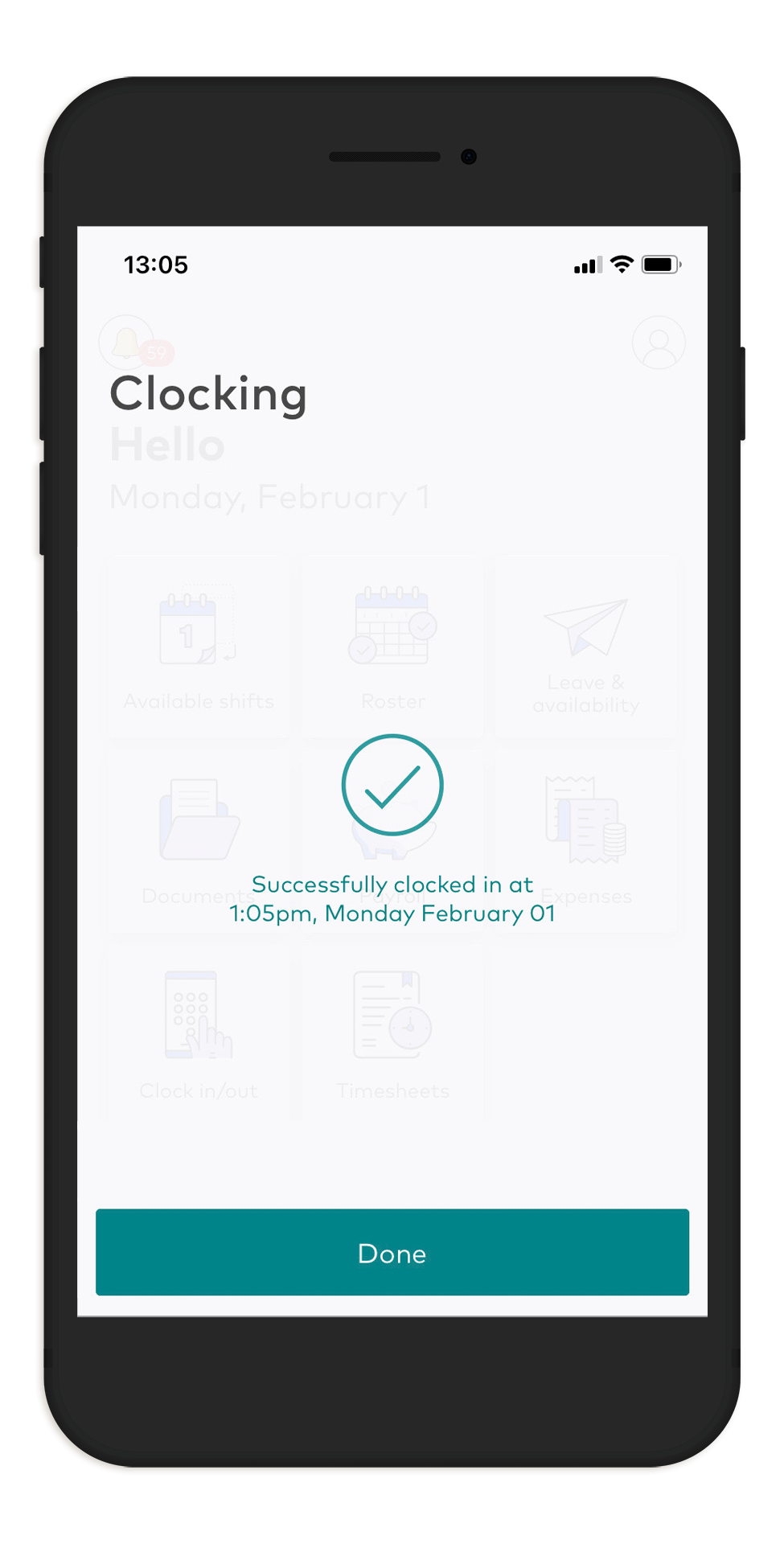 How do I enable this feature?
This feature is disabled by default, and can only be used if the main mobile clocking feature is enabled.
To enable, from your Roubler dashboard, go to Management > Settings > Mobile clocking.
Under the toggle labelled "Enable mobile clocking photos", slide the toggle to "Yes", and then select the "Save" button at the bottom of the page to finalise.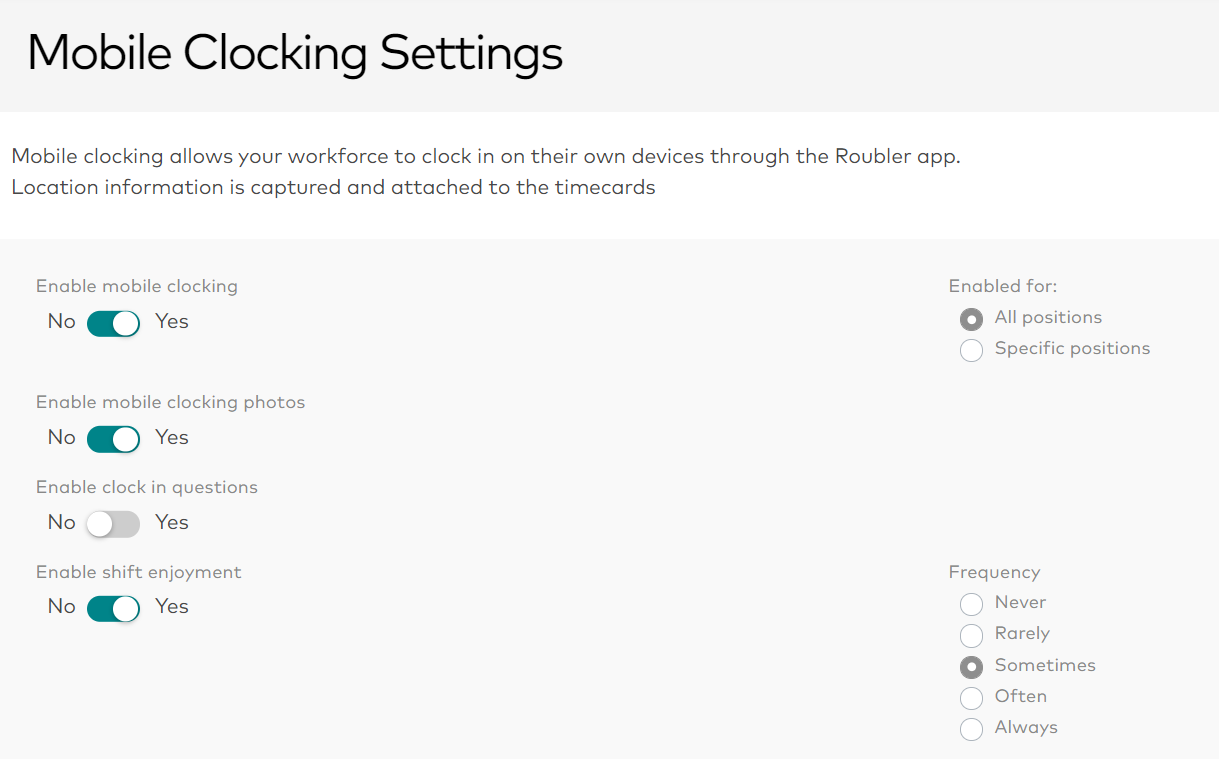 How do I learn more about this feature?
If you would like more info on this feature or need support, please contact your Customer Success Manager or email us at support@roubler.com.