Managers can send a shift request to an employee to work a shift that is outside of their standard hours.
Ensure the right settings are in place
First as a precondition, you will need to turn the feature on in Company Settings. This will serve as a basis for the minimum break hours.


Create the shift and assign
Open the Roster via the main navigation bar

Add a shift that is outside of the employee's standard hours
Click OK
A red flag will appear on the shift along with the alert: Shift is outside of standard hours
Click on the shift
Click Temporarily vary standard hours
Fill in the additional shift which will then be sent to the employee as a request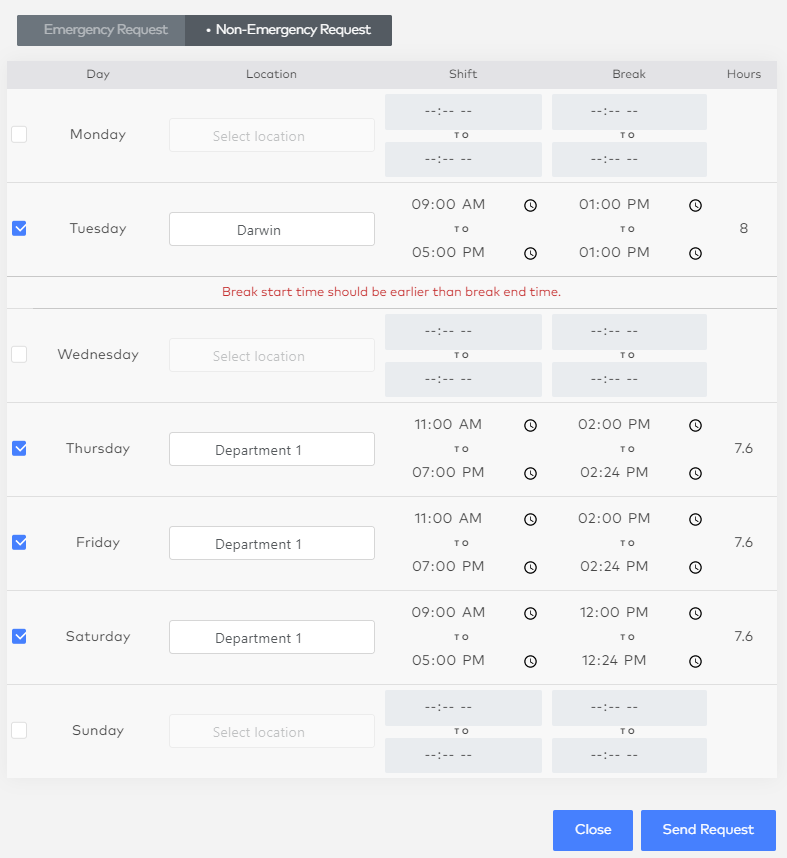 Once the shift request has been sent, the shift will be flagged as blue which means it is pending.
The employee will have the option to Accept or Decline the request
If the employee accepts the request, the shift will be published
If the employee declines the request, the shift will not be published and will show as Unassigned in the roster.