Overview:
Ability to group the schedule by two elements eg: by Employee, then Location etc.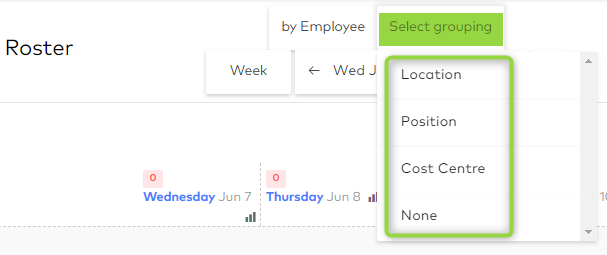 This feature is used mainly by roster managers to view the schedule once it is prepared. New visual indicator to be added to the header to indicate the secondary group.
(shifts applied from a template)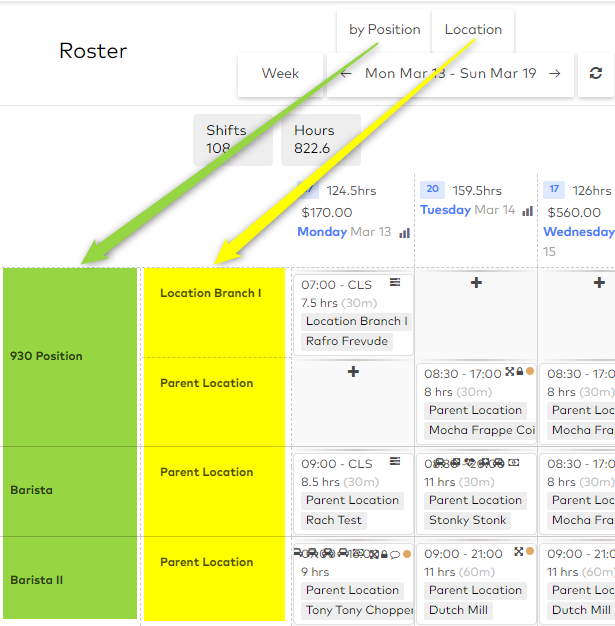 Note: The drag and drop, copy-paste and drag and drop template functionalities will not be possible when roster has secondary grouping. The secondary grouping serves as an optional view for users.